What do digital marketing pro's want?
the ability to research their clients' sectors efficiently and effectively;
the ability to demonstrate value to their clients;
the ability to report to their clients simply and professionally; and
the ability to manage everything in one, seamless interface.
Which is why Inkybee has evolved to align with these needs and today we are pleased to launch a whole new toolbox to help digital comms pro's succeed.
What's in the box?
1. A suite of research tools to delve deep into any sector and find the best, most relevant influencers. This includes:
The all new Inkybee Search Engine. Millions of blogs. Instantaneous results. Ranking by visibility, engagement and relevancy. Advanced search. Filtering by location, language, visibility, engagement, SEO metrics and more.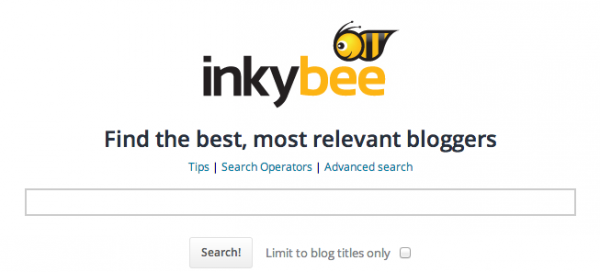 The Inkybee Discovery Engine. Continuously scouring the Web for more relevant blogs.

Inkybee Twitter Influencers. A unique and powerful tool to find the influencers in the followers or friends of any Twitter profile.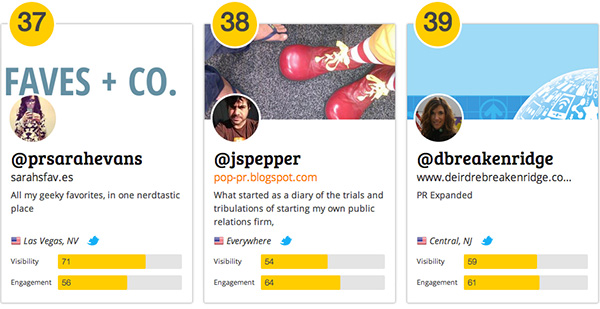 Inkybee List Management. Organise all of your research in client-based, user-friendly lists and folders. See all the important metrics, social media profiles and more.

Inkybee List Segmentation. A more detailed drill-down into the context of the bloggers for any sector.

Inkybee Reporting. White-labeled, downloadable reports. Static and Dynamic versions. Create your own "Top 60" lists like our "Top 60 PR Blogs" list.
2. A suite of outreach tools to deliver winning campaigns. This includes:
Target Blog Lists. Track, manage and see engagement levels for the target bloggers for your campaign.

Contact Management. Create contacts from suggested email addresses and automatically connect/friend/follow their social media profiles from within the app.

Relationship Tracker. Note all interactions with your bloggers to keep track of your relationships.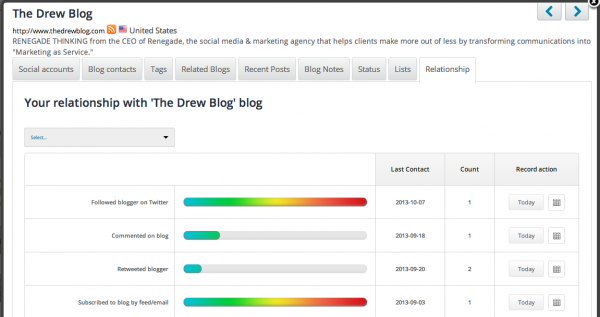 Lists in Twitter. Immediately create a list in your Twitter account for your influencers to easily track all of their Twitter activity at once.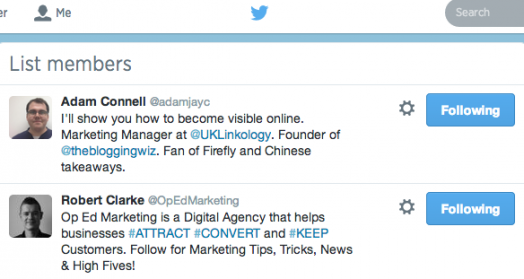 Keyword Monitor. Monitor the blogosphere for the keywords specific to your campaign. Get automated emails when your target bloggers mention your campaign keywords.
Measure Outreach. Detailed analysis of your overall campaign and on a blogger-by-blogger basis to see what worked and what didn't. Includes potential size of audience, actual engagement and actual web traffic.

Google Analytics. A Google Analytics plug-in automatically extracts web-traffic data so you can see exactly how much traffic went to your client's domain from each blog.

Reporting. Downloadable white-labeled reporting of different campaign aspects including the final campaign report and a "relationship report" to demonstrate the work undertaken for your client.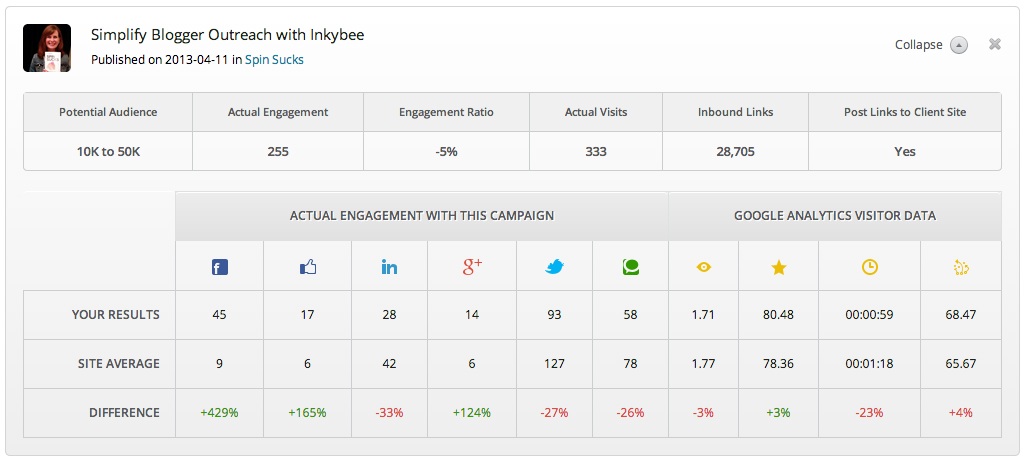 It's time to win with your clients. Super-charge your influencer outreach by grabbing a 14-day free trial below.
And your price is held for life, so now really is the time to get cracking with Inkybee!
[Inkybee-Signup]