I'll be up front about this, Inkybee crossed a line this week: where they're publicly available, we're now showing the email addresses of bloggers to Inkybee users.
We avoided this from the outset, but now our users can happily drop these addresses into their mail merge tools and spam the bloggers. Ouch!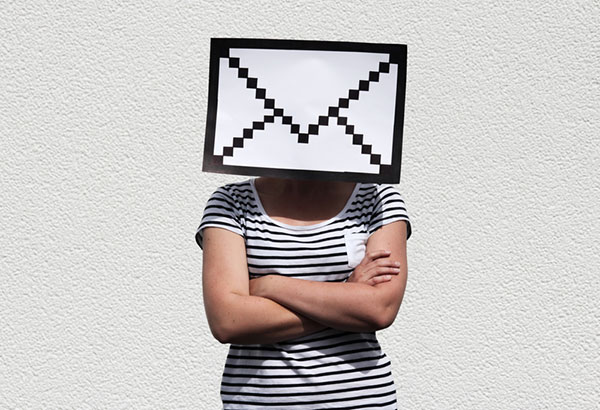 Well, that's an approach that we actively discourage as we educate and encourage our users to pitch bloggers in a personal, ethical manner.
So why did we do it? The simple answer is user demand. We can't hide from the fact that email remains the primary means of one-to-one communication. Yes, social media channels are essential in developing relationships, in particular Twitter, Facebook and via commenting on blogs themselves, but an email often closes the deal.

As mentioned above it's important to point out that the email addresses Inkybee shows are all publicly available. So use them appropriately. Please.
The education process includes an ongoing stream of the best articles published on the subject. You can get these straight to your inbox by following this Spundge notebook on blogger outreach, and here are a few recent examples:
6 Mistakes to Avoid When Pitching Bloggers by Kristy Ellington
How to Pitch Your Content to an Influencer by Ludvig Sunström
Bloggers and PRs: the 10 commandments by Ben Davis
A Comprehensive Guide to Working with Influential Bloggers by Pratik Dholakiya
3 Tips For An Effective Blogger Outreach Pitch by Zach Taiji
10 Tips for Reaching a Luxury Blogger by Roxanne Genier
And if I was to summarise my own 10 Top Tips for pitching bloggers ethically:
Make sure it is personal – if possible beyond just the right name!
It must be relevant (and therefore interesting) to the blogger and their audience.
Keep it short – everyone is busy, so get to the point.
Read their blog thoroughly, comment on it in a helpful way and check out any pitching guidelines.
Engage with the blogger in advance – use Twitter and Facebook to share their content.
Make it easy for the blogger – give them everything they might need – facts, images, links, etc.
Make it win/win by giving the blogger or their readers something – an exclusive, an invite, a discount, a competition – be creative!
Make the subject line impactful or it won't even get opened.
Do follow-up. Most bloggers are very busy so they might miss the first pass, but do it in a friendly, polite way.
The big one that sums it up: Don't ever spam them!
Thanks for reading. The Spundge Notebook is free to follow and only curates the best material. And if you want to absorb the whole process, check out our free Best Practice Guide ebook.
Now go pitch those bloggers responsibly!
[Inkybee-Signup]