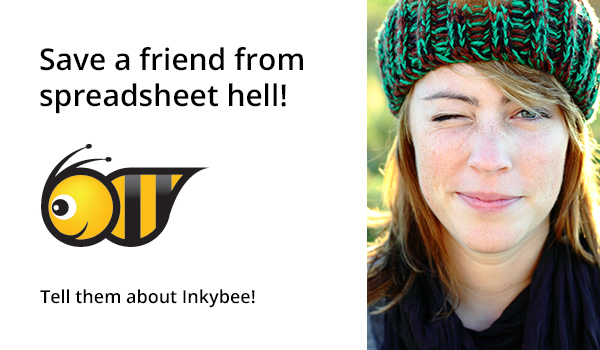 Do you have a friend who might find Inkybee useful? You know, the one that's always struggling with the spreadsheets of bloggers?
If you join the Inkybee affiliate program, you can invite them along AND earn cash when they sign up for Inkybee.
It's very simple – just head to your User Settings page and click the 'Become an affiliate' button.
You'll be given a unique link that you can then share with your friends who you think might find Inkybee useful. As a reward you earn 10% commission on any payments they make in their first year.
It couldn't be simpler. Help us spread the word to the people who really need to be using Inkybee!