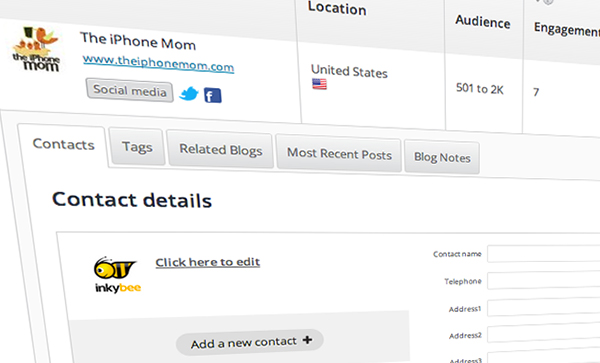 We've been garnering lots of feedback from Inkybee's best users. And we're acting on it, so today we're pleased to announce two great updates that we've just rolled-out:
1 You can enter contact details for any of the blogs you are tracking.
Now you can store the email addresses, telephone numbers and more for any personal contacts you have with a blog.
2 You can filter the results of your blog research, honing in on the best blogs.
On any discovery results page you can change how many results you see according to how recently the blogs have posted and the "SEO strength" of each site.
And that's not all. Other feature roll-outs include:
Visibility of all of the recent posts for any blog;
Visibility of the most used tags for any blog;
Visibility of the blogroll for any blog;
Significantly faster blog discovery – using tags in almost instantaneuos;
White-labeling of reports.
There's lots more in development, but please do let us know what would help you too.
[Inkybee-Signup]